MTM800E Radio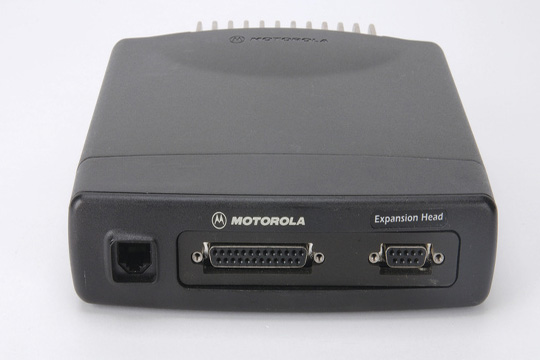 Motorola's MTM800 Enhanced TETRA control head sets the standard for new levels of durability, performance and usability. Developed for organizations where rugged and versatile data and voice mobile radios are essential, it builds on the key components of Motorola's field-proven and trusted TETRA platform, placing information at the finger.
Motorola's TETRA solutions leverage more than 85 years of excellence in the most critical and demanding environments. Stay at the forefront of TETRA development with a future-proof platform that meets the promise of the broadband world tomorrow. Build on the widest portfolio base in the industry. Motorola's in-house technologies, solutions and best-in-class business relationships deliver the complete TETRA solution.
Motorola Solutions TETRA mobile radios underline the company's commitment to meeting the current and future needs of critical communications. Our mobile radios are packed with features which include, ease-of-operation in the most demanding situations, coupled with unsurpassed audio quality, an intuitive keypad and high-definition as well as color display combined with a sleek, yet durable design.Our MTM5000 TETRA radio series are packed with the features which have become essential for safe and effective operations, as well as significant improvements in areas such as audio and ruggedness. The user interface is optimized for those making the transition from analogue radios and includes two controls for group and volume.
Ease-of-operation
In the most demanding situations – unsurpassed audio quality, intuitive keypad and high-definition, color display combined with a sleek yet durable design.
Proofed and rugged design
Dust and water resistant to IP 54. Rain, salt, fog, and dust protection tested to MIL 810 C/D/E/F for the standard control head.
Versatile installation kits
Motorcycle control head rated IP67 for dust and water resistance. Comprehensive model options available – for use in the office, in a vehicle – car, boat, motorcycle.
Multiple language capability
Support for European, Arabic and Cyrillic characters (plus many others)
Built-in Packet Data support
Integrated WAP browser and Multi Slot Packet Data provide unique, high-bandwidth connectivity for real-time SCADA access and voice mobile office applications and user databases.
Security
Full suite of TETRA security functions – air interface, SIM card and end-to-end encryption with the highest levels of network security, resilience and value available.
GPS
Integrated GPS receiver delivers location based services. Knowing where your resources are enables you to allocate tasks based on up to date information.
Compatibility and interoperability assured
As an early pioneer of TETRA, Motorola has been a driving force in standards' developments and product innovation.