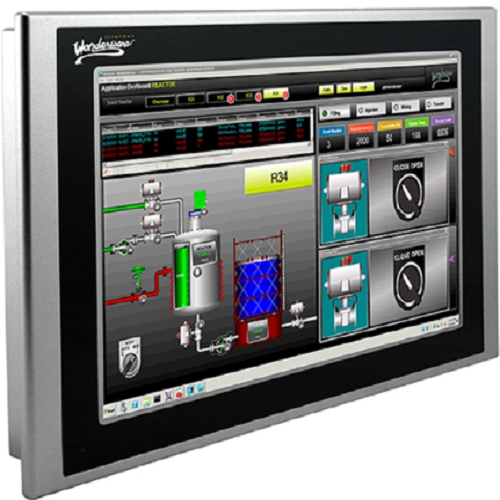 Wonderware InTouch supports Motorola SCADA system through Open & Standard industry protocols as well as OPC driver for Motorola IP Gateway. Award-winning InTouch Human Machine Interface software is an open and extensible Supervisory HMI and SCADA solution that enables companies to quickly create standardized, reusable visualization applications and deploy them across an entire enterprise without having to leave the office. Wonderware offers legendary ease-of-use, market-leading innovation, unequaled investment protection, brilliant graphics, unsurpassed connectivity.
InTouch HMI software continues to deliver business value in these key areas:
Engineering simplicity
Operational agility
Real-time performance mastery to drive maximum performance
Increased agility
Lowered costs, reduced risk and increased security
Instead of developing a library of "graphics", the features of Wonderware InTouch HMI enable application developers to focus on creating highly contextualized and interpretive visual content and assembling the most effective HMI applications and user interfaces for operational excellence and abnormal situation management.
Wonderware's superior approach to presenting information means less time to orient to the problem, increased focus on awareness and information, more useful informational displays, advanced alarm aggregation to focus on the real problem and proper use of color to enhance operator performance and not distract or cause fatigue.
Wonderware InTouch HMI essentially adds years of experience to operators by enhancing the ability to see trends as they are forming, logically predict what may happen, take corrective actions to address problems before they get out of hand and avoid catastrophic events all in a less time and with greater accuracy and confidence than other HMIs