DM3400 Radio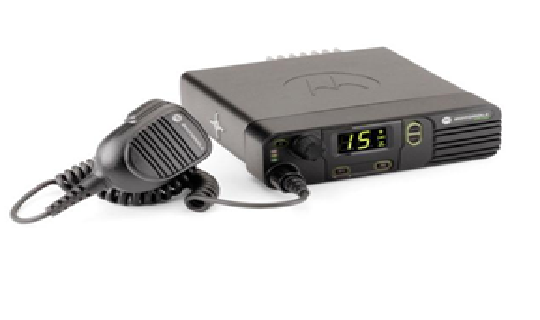 The DM 3400 mobile digital two-way radios feature 32 channels and an exceptionally bright numeric LED display. It enables easy migration with operational capability in both analog and digital, and is available in UHF, UHF-2 and VHF. This mobile radio is part of the MOTOTRBO™ series, which delivers increased capacity and spectrum efficiency, integrated data communications and enhanced voice communications through a complete solution.
MOTOTRBO™ radios are connecting more people effortlessly and efficiently wherever they work and their built-in data commination capabilities making them ideal for SCADA markets when information is instantaneous and crucial. Decision-making becomes easier. Safety gets stronger. Productivity increases. Service improves and customers are more satisfied.
MOTOTRBO™ Digital Radios offer a private, standards-based solution that is cost effective and easily tailored to your organisation's unique voice and data communication needs.
Capacity Plus
A scalable, single-site trunking solution that enables over a thousand radio users to share business-critical voice and data communication on the same system.
Programmable buttons
Accesses favorite features, such as one-touch calling
Versatile audio options
Supports USB and IMPRESTM audio capability
Uninterruptable Voice & Data Communication
In combination with Motorola SCADA products the radio acts as radio modem or/and a communication node particularly useful along electricity grid, water and oil & gas distribution lines.
Bright display
Numeric LED delivers clear visible feedback of calling, scanning and monitoring functions.
Compact, ergonomic design
Volume knob, channel navigation buttons and microphone maximize user comfort.